03 Sep

Blackball Media sweeps up Swan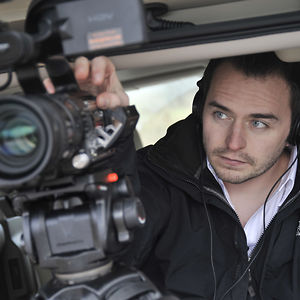 With the football transfer window drawing to a close, Blackball Media is pleased to announce the signing of Nigel Swan, who has joined the team as Head of Video.
Nigel, who moved for an undisclosed fee, has been working as a freelance videographer for the past three years and will lead the video team at Blackball Media.
"It's a really great time to be teaming up with Blackball Media," said Swan. "It's great to be part of a team that's expanding in video and is as excited as I am about the future of online motoring production.
"With demand for high quality online video getting stronger, it seems the perfect time to join forces. Many corporate and editorial teams are nervous about video production because of expensive film crews and freelance videographers charging the earth, but working with Blackball Media means we can tailor a video package that offers an excellent level of production without the need for clients to dig deep."
Blackball Media has produced video for a number of car manufacturers to support product launches as well as dealer groups across the UK. The company also works with leading websites Motors.co.uk and MoneySuperMarket.com to produce consumer-orientated videos.
Swan has been involved in the motor industry for more than 13 years and started at Haymarket, working on Whatcar.com and What Car? magazine as staff writer, before moving on to the road test team.
After three years, he moved up to help develop the video road test team as project co-ordinator, a producer role that involved everything from writing scripts to logistics, editing, presenting and the important job of lifting bags in and out of the boots. Swan also played a key role in kick-starting videos for Autocar.
After eight years at Haymarket, he moved to MSN Cars as web producer, gaining a stronger grasp of web production, and two years later decided to plunge into video freelancing, producing a mix of social media, b-roll, and corporate films directly for blue chip clients.
Swan's role as Head of Video at Blackball Media will see him continue his previous client video commitments as well as overseeing in-house production. He brings with him not only his editorial experience, but a long list of talented support crew, including presenters, voice over artists, sound engineers, cameramen, video editors and scriptwriters.
If you have video needs and would like to know how Blackball Media can help, contact nigel@blackballmedia.co.uk or call (023) 9252 2434.