04 Feb

Why Blackball Media's website took five years to arrive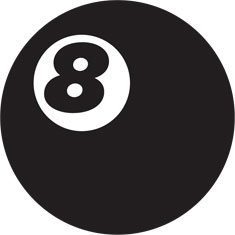 It's only when I said it out loud in the office to a few colleagues that I realised just how stupid it sounded – Blackball Media has been trading for five years, pretty much to the day, and only now are we launching a website.
For a company that specialises in publishing – mostly of the online variety – that's simply an embarrassment, but one that's simply been the cause of too much else to do.
When I launched Blackball Media back in January 2008, it was out of necessity. I needed a company to process the business bits and bobs behind my idea for a motor trade magazine, Car Dealer, and Blackball Media was it.
Where did the name come from? Well, I'd like to come up with a jazzy reason – something about Blackball Media not conforming, or something equally agency-like, but I won't – because that's not us.
I'll give you the rather boring and real reason – my daughter suggested it because I like playing snooker. Should I have revealed that? Who cares. It's the truth.
WEBSITE
Anyway, back to this website. It's here because the work Blackball Media does has grown over the last five years. No longer is the company simply the vehicle behind the award-winning, highest circulation, brilliant motor trade business publication Car Dealer any more (biased? Me?) ohne rezept viagra. The company now provides a variety of services.
Our clients include AOL – who we provide car content for on a daily basis – as well as two Japanese car manufacturers who rely on us to provide news and services for their dealer networks.
We're also working hard to build on our contract publishing services – we're currently producing a magazine for a global leasing company – as well as investigating further opportunities to provide car content to trade and consumer websites.
This new website's aim is to showcase the brilliant work my talented team, hidden away down on the south coast, do every day and this blog will aim to bring to life some of the fun we have along the way.
I'll try not to bore you too much…
Managing director, Blackball Media