01 Aug

Want to be the next Car Dealer Magazine editor?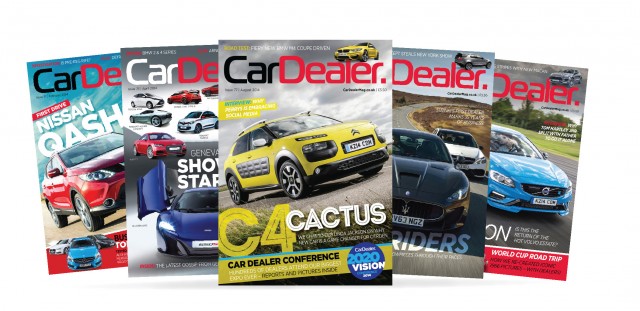 Blackball Media is looking to fill some rather interesting shoes (and colourful trousers) as we look to appoint a new editor for Car Dealer Magazine.
Car Dealer has gained an enviable reputation as a must-read monthly motor trade publication and is the most widely circulated and widest read publications of its type.
The magazine mixes interesting editorial with serious business messages for car dealer professionals every month – all wrapped up in a glossy package with stunning design.
Our website is updated daily with relevant stories for the motor trade and we publish a popular weekly email newsletter.
And that's not to mention our awards and events.
Annually, we hold the biggest Car Dealer Conference and Expo for the motor trade, our Car Dealer Power Awards celebrate the best suppliers and manufacturers at the top of the Spinnaker Tower every summer, while our Used Car Awards with Mike Brewer play host to 400 dealers every Christmas.
Our new editor will be expected to lead from the front at all of them. We've experienced a huge period of growth over the last few years and our new editor needs to help us continue to improve.
Make no mistake – this is a big job, with big responsibilities – but one that's hugely enjoyable and which will give you wide scope to make your mark on an award-winning publication.
We're looking for someone with all of the following:
Be bursting with ideas and cover features – we need someone creative
The ability to sniff out a story and write one after three glasses of wine at a launch
Feature writing skills that can make any subject shine
Charisma, charm and personality that can represent Car Dealer
Layout and sub-editing using InDesign
Organisational skills that would scare NATO
A welcome embrace for worldwide travel
Excellent car reviewing skills and motoring knowledge
Not scared by website CMS
A Twitter following of at least 500 people and the ability to demonstrate its importance to your work
A proven talent for public speaking and hosting
An absolute passion for all things motoring related
Man management skills
Who would this role suit? Well, you may be a seasoned motoring writer professional looking for a new challenge in a fast-expanding company. Or you might be a junior writer on a car magazine and looking for the chance to prove yourself. We're open to all – as long as you can demonstrate your passion, skills and ideas for Car Dealer.
In your covering letter we want to know what you think the strengths and weaknesses of Car Dealer are, a brief synopsis of your ideas for the title and where you think you can help complement our existing team the most.
I'd also like to hear about your experience in the industry, your biggest ever stories and the features you're most proud of and why.
If you're invited in for a chat we'll expect you to present in detail your ideas for keeping Car Dealer Magazine at the top of its game.
Salary will depend on experience, but we are offering a competitive package with 25 days holiday, company bonus scheme, discounted private health care and access to on-site gym.
Applications for this role should be made by email to james@blackballmedia.co.uk with that covering note and a copy of your CV.